4 results - showing 1 - 4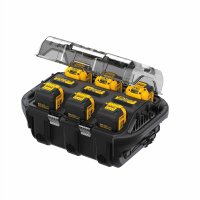 Tool Blog
Chris October 27, 2016
1
2
The decision for landscapers to switch out their outdoor power equipment from gas to cordless electric just got a bit easier thanks to the new 40V MAX 6-Pack Charging Station from DeWalt, which has been specifically made for DeWalt's line of cordless outdoor power equipment.
Tool Blog
Chris June 30, 2016
0
7
DeWalt has come out with a revolutionary new FlexVolt battery that can automatically change its voltage from 20V to 60V to match the voltage required by the tool. Two FlexVolt batteries can also be combined to deliver 120V Max to tools that require even more power. Best of all, the new DeWalt FlexVolt battery pack is backward compatible with existing DeWalt 20V Max cordless tools.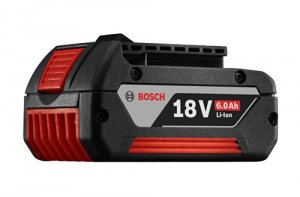 Tool Blog
Chris May 22, 2015
0
1
Just when you think tool manufacturers have packed all the runtime you could expect to get into an 18V battery, Bosch shows that they are not quite ready to call it quits. The new Bosch BAT622 18V FatPack now packs an industry first 6.0Ah into the new battery.
News
Chris February 08, 2013
0
1
The World of Concrete trade show is going on right now in Vegas and all of the major brands are there showing off their new 4.0Ah 18-volt batteries. Well, not all of the brands. Makita seems to be taking a pass on 4.0Ah and thinks 6.0Ah is the answer.
4 results - showing 1 - 4