17 results - showing 11 - 17  
Manufacturer News
Chris   January 27, 2014  
0
1
DeWalt has always received high reviews for their cordless gas-free trim nailers, and now it seems they are ready to utilize their technology in a more powerful cordless framing nailer. The DeWalt DCN692 will be their first dual-speed gas-free 20V Max Cordless Framing Nailer.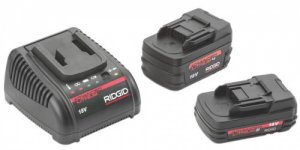 News
Chris   April 16, 2013  
0
1
Ridgid has announced their next generation of 18-volt lithium-ion cordless tool batteries in 2.0Ah and 4.0Ah, and promise improved performance, longer runs times and other advancements over previous batteries.
Tool-Rank
Chris   March 05, 2013  
0
1
Contest Information
Contest Ends
March 25, 2013
Milwaukee is currently running a giveaway on their Facebook page where you can win a pair of their Redlithium batteries. They will be giving away a grand total of $5000 worth of batteries that will go to a number of lucky winners. And because we are awesome, Milwaukee has also given Tool-Rank readers a second chance at winning a set.
News
Chris   February 08, 2013  
0
1
The World of Concrete trade show is going on right now in Vegas and all of the major brands are there showing off their new 4.0Ah 18-volt batteries. Well, not all of the brands. Makita seems to be taking a pass on 4.0Ah and thinks 6.0Ah is the answer.
News
Chris   December 14, 2012  
0
1
We have been hearing rumors about the new Bosch 4.0 batteries for a few months now and we have even seen some press releases for European tools that picture the new batteries. Now we have received word that the new batteries will hit European stores next month.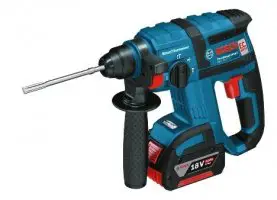 News
Chris   August 09, 2012  
0
5
Sometimes when we want to get a sneak peek at possible future tools, all we have to do is take a look at what is coming out in Europe. We don't always get what is offered, but when Bosch Germany announces new tools we take notice.
News
Chris   August 07, 2012  
0
0
All of the signs pointed to the inevitable release of next generation of higher capacity batteries, and Milwaukee has made the announcement official today. Not only is the M18 line of tools getting a boost, but so does the M12 ultra compact class of tools.
17 results - showing 11 - 17