2 results - showing 1 - 2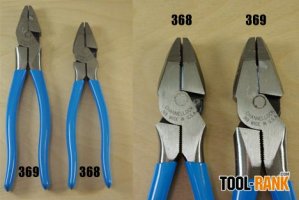 Reviews
Chris   April 15, 2011  
0
0
BrandChannellock Model #368 Buy Amazon Not too long ago I review the ChannelLock 9.5" 369 Lineman Pliers, but today I have the new smaller 368 8" version. As I mentioned in my previous review of the 369 Pliers, I am not a professional electrician, and any electrical work that I do is on a small scale. It is because my electrical work is DIY that I prefer the smaller ChannelLock 368's.I simply do not need the added cutting power that the 9.5" version offers. Sacrificing a...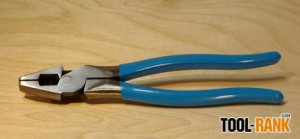 Reviews
Chris   November 12, 2010  
0
0
A while back Channellock sent over a pair of their 369 lineman pliers and I had the pleasure of putting this tool to the test. Now I am not an electrician, which the tool was originally designed for, but who couldn't use a good set of pliers to help out with life's daily problems. The pivoting action on the pliers was really smooth and a tell tail sign that these are quality made. Channellock recently updated these pliers by reducing the size of the pivot. This change allowed them to move the point closer...
2 results - showing 1 - 2