2 results - showing 1 - 2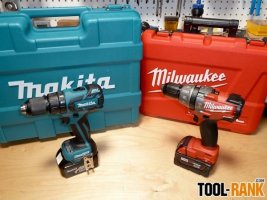 Reviews
Chris   June 26, 2012  
0
25
Brushless motors are the latest innovation to hit cordless power tools. In fact it is so new that there are few cordless tools that take advantage of the technology. In this article I am going to review two brushless drills that are available now, the 2604-22 Milwaukee Brushless Hammer Drill and the LXPH05 Makita Brushless Hammer Drill. Just for a stat comparison, I also threw in last years HDH181 Bosch Hammer Drill which is not brushless.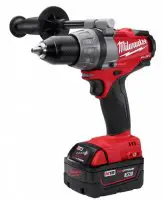 News
Chris   March 13, 2012  
0
1
The evolution of tool technology continues to impress, and Milwaukee is leading the charge with their latest line of cordless drills. Their new M18 FUEL line features the latest in drill technology, yet still manages to remain affordable to tradesman. So what makes the M18 FUEL line so special? How about better power, longer run times and long tool life?
2 results - showing 1 - 2