2 results - showing 1 - 2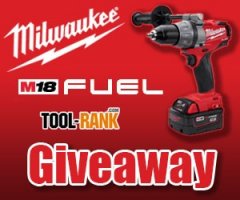 Tool-Rank
Chris   January 28, 2013  
0
1
Contest Information
Contest Ends
February 28, 2013
We took a little bit of time off from our giveaways over the holiday season, but we are back in the new year with a great new giveaway from Milwaukee Tool. Up for grabs this month is the Milwaukee 2603-22 high performance M18 Fuel brushless cordless Drill/Driver, a tool that features some of the latest in cordless tool technology. If you are looking for a powerhouse in a drill, this is it.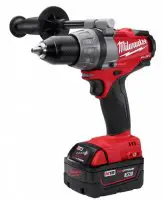 News
Chris   March 13, 2012  
0
1
The evolution of tool technology continues to impress, and Milwaukee is leading the charge with their latest line of cordless drills. Their new M18 FUEL line features the latest in drill technology, yet still manages to remain affordable to tradesman. So what makes the M18 FUEL line so special? How about better power, longer run times and long tool life?
2 results - showing 1 - 2