2 results - showing 1 - 2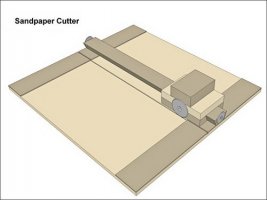 Gadgets
Chris   July 24, 2013  
1
1
If you have an electric sander that uses ½ or ¼-sheets of sandpaper, you probably find yourself spending a bit of time cutting your sheets to the correct size. If you use your sander fairly often, it can be a hassle cutting sheet after sheet. While cutting sandpaper is not exactly hard to do—and there are plenty of ways to do it—John Heisz from iBuildit.ca has a better way.
News
Chris   March 25, 2013  
0
1
Bosch has come out with a new ½-sheet orbital sander that they say delivers the "smoothest handling" and a "fine finish", thanks in part to their new vibration control system. Personally, I just think the new Bosch OS50VC ½-Sheet Sander looks cool.
2 results - showing 1 - 2