Reviews
Chris   December 12, 2013  
0
6
It might sound a bit crazy that drilling a hole into your power cord can actually make it better, but that is the idea behind the CordLatch. The CordLatch is a small accessory, that when attached to your cord, solves the problem of unwanted cord to cord unpluggings.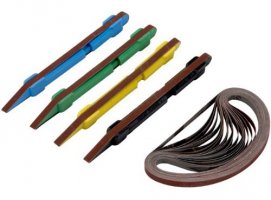 Tool Blog
Chris   November 14, 2013  
0
1
When working with small wooden projects or crafts, one of the hardest parts of completing your project is the final sanding. Getting into those nooks and crannies with regular sandpaper is not exactly easy. The Sanding Detailer is a product I recently discovered that is a stick sander that uses replaceable belts and is small enough to fit where other sanders cant.
News
Chris   June 25, 2013  
0
2
If you have ever had to move sheets of plywood or drywall, you know it is not the easiest thing to do. Manly men might say they can do it by themselves, but what happens when they need to go through a doorway? Too tall to fit, huh? JHandles thinks their product offers a better way to move sheet goods—but are you manly enough to give it a try?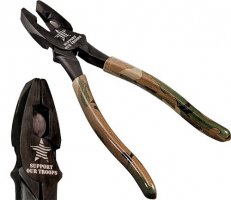 News
Chris   May 24, 2013  
0
1
Klein has announced that in addition to donating $25,000 in 2013 to Operation Homefront, an organization that helps our Military and their families, they are also coming out with a new limited edition Camouflaged 2000 Series High-Leverage Side-Cutting Pliers.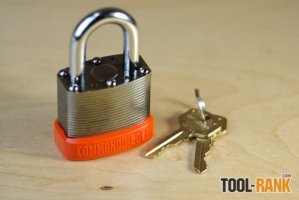 Reviews
Chris   March 18, 2013  
1
3
If you are using a lock to protect your tools, you might want to ditch what you are currently using and give Commando Lock's Peacemaker Safety Series lock a try. Packed with military grade features and costing only about $12, you can't go wrong.
Hot Deals
Chris   December 19, 2012  
1
1
Akro-Mils is the go-to brand for storage for a wide variety of storage solutions. Their products are well made and have a warranty to back that up, not to mention that they are also made in the USA. For all of the reasons above you can understand that their products are priced a little higher than your Chinese knock-offs.
News
Chris   October 31, 2012  
0
1
Gorilla Glue Co. makes a few products that I really like and one of those products is the Original Gorilla Polyurethane Glue. But you can't use their glue if you don't have any with you, and who knows when you might need to repair something on the go. To help solve this, Gorilla Glue is introducing Gorilla Glue Single Use packs.
News
Chris   September 18, 2012  
1
0
What makes an efficient carpenter is having the right tool for the job close at hand. Unfortunately this means that you probably have one of every tool. To keep your tool collection organized and quickly within reach, Occidental Leather has come out with the 5588 Stronghold Master Carpenter Case.
News
Chris   August 27, 2012  
0
1
A miter joint that is tight with no gaps is what sets the pro's apart from the amateurs. One way to ensure that your miters are looking their best is to align them with a clamp before you try and nail them together. But you can't just use any clamp, and that's where the Trim Clip Miter Clip comes in.
News
Chris   July 25, 2012  
1
0
Remember those car commercials a few years back advertising that "wider is better"? I guess what applies to cars may also apply to tools. The LaSquare uses this very idea and brings us a "wider is better" combination square that features a 2-inch wide foot.