Add new listing
9 results - showing 1 - 9  
RichLarow   March 27, 2014  
0
1
Pros: Super accurate, bright laser dot at 100 ft. Shoots laser in 5 directions for layout and dimensioning of walls etc etc. Cons: i've used these everywhere, haven't found 1 negative aspect of anything these guys make.
BobZam   March 02, 2010  
0
1
Vertical, Horizontal & Cross Line Modes - Projects two lines independently or together for a wide array level and/or plumb applications Highly-Visible Laser Lines with Wide 130º Horizontal, 160º Vertical Fan Angles - Easily-seen, long lines minimize the need to reposition the unit
PutnamEco   July 18, 2009  
0
1
16 foot tape measure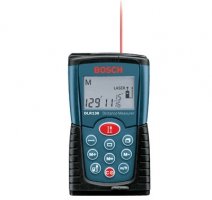 Fast, Easy and Accurate Measuring Precision Laser Measuring Technology Accurate to within 1/16". 130' range
PutnamEco   February 05, 2009  
0
1
From the Manufacturer The world's most highly accurate and rugged torpedo levels. A favorite with tile installers. Can be used as a screed, and/or trowel tapped for leveling with absolute impunity. Totally waterproof, simple bucket and brush clean up. Vial accuracy in both vertical and horizontal applications. .029 degrees guaranteed for life. Length: 10 in.
PutnamEco   January 01, 2009  
0
1
Contractor-grade chalk snap-line with 100 ft. of premium-grade braided line Compact, fits comfortably in the palm of your hand yet holds up to 1.6 oz. of chalk Smooth 5 gear-drive winding, up to 3 times faster than standard snap-lines Durable, heavy-gauge die-cast aluminum case with folding crank Positive gear-lock line hold, automatically releases during rewind
Chris   January 29, 2008  
0
1
Chris   January 27, 2008  
0
1
9 results - showing 1 - 9