News
Chris   June 14, 2013  
0
1
Freud has announced that they have come out with a new line of saw blades that they have specifically designed for use on Festool track saws. The new series is also the first and only anti-vibration designed saw blade for a Festool saw.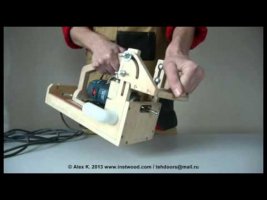 Cool Tools
Chris   March 28, 2013  
2
0
I think we can all pretty much agree that the Festool Domino mortiser is one cool machine. We might not all need one, but we can admire the engineering and the capabilities of the tool. So how much more impressed are we that a Russian carpenter made a similar functioning machine out of some basic shop tools.
News
Chris   March 20, 2013  
0
1
Sometimes it can be a hassle to always have to lift the top to get the things you need out of your Systainer. To make your tools a bit easier to get to, Festool has announced the addition of a new Systainer that has no top.
News
Chris   January 25, 2013  
0
1
Have you been waiting, hoping that the money you have saved will be enough to find yourself with a shiny new Festool Product? Well you better spend that money fast, because a price increase is heading to Festool products at the beginning of next month.
Weekend Links
Chris   May 05, 2012  
1
0
A Seriously High-Buck LED Worklamp – ToolMonger Festool is known for making high quality and high priced power tools, and ToolMonger also found that they make really high priced portable LED work lights. The Festool SysLite powers a total of six 3-watt LEDs that are said to produce a clear white light capable of brightening an entire room. It has an internal rechargeable battery, but it can also be plugged into the wall for extended use.
News
Chris   January 05, 2012  
1
0
When you need to bore a clean precision hole, the forstner bit is probably pretty high on your list of bits to choose from. The center point is long enough to ensure that the bit doesn't wonder, but it is also short enough to allow the user to make stop cuts without breaking through the other side. But this short center really limits one's ability to use a forstner bit to drill on an angle. This, is where the Festool ZOBO bit aims to fill the gap
Manufacturer News
Chris   December 23, 2011  
1
0
It is rare that a company turns to the public in search of product testers and even rarer that we actually know what the product is beforehand, but such is the case this time. Festool is seeking 25 people to test out their new Domino XL and provide their feedback. As I think you can gather from the name, the Domino XL is much like the original Domino, only larger.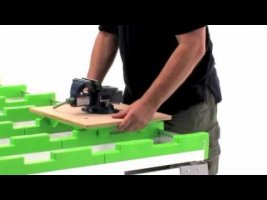 News
Chris   October 07, 2011  
1
0
Check out this new multifunction table that is sure to give the Festool MFT some competition. If size matters to you, take a look at the Benchmark Portable Work Table from Hagar Tools. The Benchmark is a foldable aluminum work table that is big enough to allow users to rip down full 4'x8' sheet goods.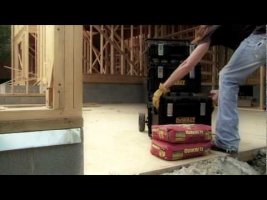 Editorial
Chris   October 04, 2011  
1
0
Where oh where could it be? The DeWalt ToughSystem was one of the products that really caught my eye back when DeWalt made their big product announcement in June. The system might not have anything new in terms of stackability compared to the Festool Systainers, or the Sortimo L-Boxx, but they had other features that, in my opinion, really put the ToughSystem boxes up a level. The other brands, as well as the DW ToughSystem, feature a lock-together stacking feature, but DeWalt was the first to engineer a transport system that did more then just carry boxes....
News
Chris   September 23, 2011  
1
0
For many Festool owners it is either Festool tools or nothing, and in a time when just about every tool user has an impact driver, these same Festool fans have been making excuses as to why they don't need an impact driver. I have heard excuses like, "I don't need an impact because my Festool drill has more than enough power". Really? More torque than an impact driver? Sure their reasoning is a joke, but we have to admire their loyalty, even though it is annoying. But soon all those Festool owners that don't need impact...