Editor Reviews
Read Tool-Rank's Editor reviews on the latest power tools, and cordless tools.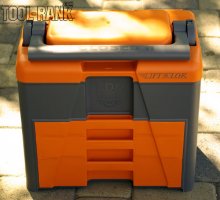 ManufacturerPDY Systems Supplied byPDY Systems Price $59.95 Buy [:cicn:] Amazon Introduction Today we are taking a look at the Lift-n-Lok tool organizer by PDY systems. If you go into any store looking for any toolbox, craft box, tackle box, or whatever box, you will notice one thing in common. They have some type of exterior latch or catch that is used to keep them secure. This is where the Lift-n-Lok goes beyond the norm, and sets a new paradigm. It features...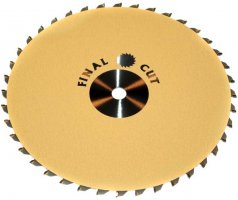 ManufacturerFinal Cut Supplied byFinal Cut Blade price:$75 Disks Price:$23-27 Introduction Every once in a great while a new product comes out that seems a little silly, but you know it just makes sense; Final Cut is one of those products. It is as simple as a sandpaper disk attached to the side of a saw blade. The Final Cut works on the theory of using lesser teeth that would usually leave a rougher cut, and let the Abrasive Disk, which is wider then the kerf of...
Introduction: Up until a few years ago, it was almost impossible for the average person to afford a digital laser rangefinder of any kind; the fact that they were also unreliable didn't help either. Now with the advancements of newer technologies, and cheaper costs, DLR's have come down quite a bit in price over the past few years. The Bosch DLR165K is also a lot cheaper then most other DLR's because it is capable of about half the distance range. This for most people is a great thing, because who really needs to measure...