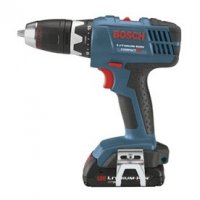 Hot Deals
Chris   November 11, 2012  
0
1
Lowe's is in a giving mood this Veterans day, offering some nice discounts on even more power tools and some accessories. It looks like these deals will expire tomorrow so you better act while you can. Don't forget about the Lowe's Black Friday and Christmas Days sales we posted last week. Thanks Vets for our Freedom and for giving retailers a reason to have sales.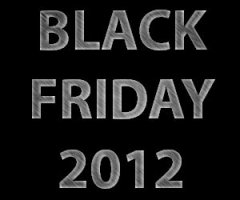 Hot Deals
Chris   November 07, 2012  
0
1
It is never too early to start shopping for Christmas or to at least start planning for your Christmas shopping. To help you plan your shopping Lowe's has pre-announced a few of their Black Friday deals, and if you are ready to start shopping now, Lowe's has a number of tools already marked down. Some of these are really good deals that are much lower than what Amazon is selling them at, including the tools that are on sale right now.
News
Chris   July 20, 2012  
0
1
If you have done any reading on the purposed Saw Stop mandate, you have probably noticed that most of the article writers are against it. It is not that we are against safety, we just don't like being told what to do, let alone by politicians that have probably never even used a table saw. And since we have the inventor of the Saw Stop to blame for these new safety regulations, I would be perfectly happy to see the manufacturers find a way to not use his patents. A Black & Decker patent filing indeed shows that at...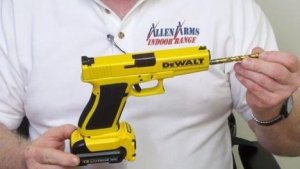 Gadgets
Chris   June 22, 2012  
0
1
The newest Yellow tool promises to make holes faster than any other ultra compact drill gun on the market today. However, with this greater speed does come some limitations. Unlike traditional drill guns, this model is limited to only 13 holes per charge and can only produce 11.5mm or .452 in sized holes. Its limitations might sound like a deal breaker but it also has the ability to produce holes at distances up to, and surpassing, 55 yards. In case it wasn't already obvious by the outlandish specs, what you are seeing is not a new drill...

Weekend Links
Chris   May 12, 2012  
0
0
4LTX Shelf Bracket – Inventor's Corner - ToolSkool ToolSkool came across some cool little shelf/furniture brackets while at the National Hardware Show. The 4LTX brackets can turn 3/4-inch wood into shelving, furniture, bookcase, tables, and more in a matter of minutes. Mladen, the inventor is originally from Bosnia and is trying to live the American dream.
Weekend Links
Chris   April 28, 2012  
1
0
DeWALT 4.0Ah 20V MAX Batteries Spotted in the Wild – Tools In Action Are you hungry for more cordless tool runtime? A 4.0Ah battery was spotted on a store shelf the land from down under. Could this be a sign of things to come? Remember, some of the major brands just recently made the move from 2.8Ah up to 3.0Ah. Do they want to get into an Ah race where size is also factor? Google sells 3D modeling tool SketchUp to Trimble Navigation – The Verge SketchUp is a popular...
News
Chris   April 19, 2012  
0
3
We rarely think of $999 as being affordable, but DeWalt's latest 12V Max tool - an ultra compact thermo imager - is going up against products that are more than double its price. So what has DeWalt come up with to compete against the likes of Fluke and FLIR?
Reviews
Chris   April 02, 2012  
0
20
I think I have said this before, but when I saw the DeWalt ToughSystem and the features it offered, it was love at first sight. I was already in the market for a modular type storage system/tool box and had been scoping the offerings from the other brands, but the ToughSystem had a complete solution that best suited my needs.

Weekend Links
Chris   March 31, 2012  
0
0
12V Recip Saw Showdown, Milwaukee v Bosch v DeWalt v Makita – Coptool Which ultra-compact reciprocating saw is best? Coptool puts the 12V recip saws from the major brands in a head to head battle. They test cutting speed, power, battery life, comfort and more. Check out the review to see who Coptool chooses as the winner. Custom Woodworker Takes on OSHA and Wins – Woodworking Network The big bad OSHA is out there and they just might find you and fine you, even if you did nothing wrong. How?...
Hot Deals
Chris   March 14, 2012  
0
1
The first time I saw super small DeWalt DW745 table saw on the jobsite was the same day I was getting the Tool-Rank logo made up. I remember talking with the logo designer over the phone while watching a carpenter walk onto the jobsite with the saw in one had. That was a long time ago, but the DW745 table saw is still a hit among carpenters. I came across this deal that Lowe's is currently offering. They have the DW745 on clearance for only $319. Amazon pricing is currently just above $350. You can reserve...