Tool Blog
Chris   March 18, 2015  
1
2
Bosch has announced that their new GTS1041A REAXX Portable Jobsite Table Saw will be their first saw to use their proprietary flesh-detecting Active Response Technology to help reduce table saw blade injury. The system on the Bosch REAXX Table Saw can detect when human flesh comes into contact with the saw blade, and in response will drop the blade under the tabletop to reduce injury.
Tool Blog
Chris   March 09, 2015  
0
1
Is this the year of cordless brushless drywall screwdrivers or what? Not long after the other brands announce their models, Bosch hits us with their very own. So what sets the Bosch SGH182 Screwgun apart from the rest? At 3.5lbs with a 4.0Ah battery, it is the lightest of the bunch, but it might also be the most powerful.
Tool Blog
Chris   October 22, 2014  
0
1
I have said in the past that you don't always need to own the most powerful tool; there are more aspects of the tool to consider, like weight or price. So if size or weight are more important, Bosch has the tool for you. They say their DDB181 packs a big punch, yet while 18V, it is the size of a 12V Drill.
Tool Blog
Chris   October 06, 2014  
1
2
It was a few years ago that Bosch gave us a first look at their future plans of getting into wireless inductive charging. The first we saw of it was a video demonstrating the technology at CES 2010, and later they gave another preview at one of their press events. Though it has taken some time, Bosch inductive wireless charging will finally be available later this month.
Tool Blog
Chris   September 10, 2014  
0
2
Bosch has expanded their heated work wear line to include a new version of their PSJ120 heated jacket, this time for women. The new Bosch women's heated jacket has all the great features that can be found in the men's jacket, but it has a tailored-fit that is contoured to better match a woman's shape.
Tool Blog
Chris   August 26, 2014  
1
1
Some people have already turned to laser measurers to be replacements for their tape measurers, but for others the high cost might be preventing them from making the switch. To get you to finally make the switch Bosch has come out with the Bosch GLM 15 Laser Measurer - a simple, accurate, low cost laser measurer.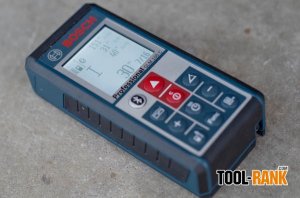 Reviews
Chris   July 11, 2014  
0
20
The GLM 100 C Professional is Bosch's best laser measurer yet. It features a large backlit multi-line display, 50 measurement memory history, and can measure in more ways than you will probably ever need. But the reason I asked Bosch to send the GLM 100 C to me to review was because it has one more special feature—Bluetooth.
Tool-Rank
Chris   May 01, 2014  
0
2
It's the first of the month again and you know what that means; it's time for another amazingly awesome Tool-Rank Giveaway. Joining us this month is Bosch Tools, and they are graciously providing their new HDS182-01L 18V EC Brushless Compact Tough ½-Inch Drill/Driver as the prize for one lucky winner.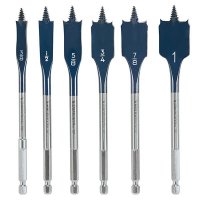 Hot Deals
Chris   April 21, 2014  
1
1
Amazon has one of my favorite drill bit sets on sale for less than $10, the Bosch 6-piece DareDevil spade bit set. Bosch's DareDevil spade bits were one of my first reviews back in 2008, and guess what, I still like them. They were even given the prestigious Tool-Rank Pick award, which has only been given out 10 other times.
Tool Blog
Chris   April 17, 2014  
0
1
Isn't competition great? Cordless tools are stronger than ever with brands racing and competing to deliver the most powerful tools; and now we are in a heated race to see who can pack the most Ah into a battery. Well, it looks like Bosch is taking the lead with their new BAT621 5.0Ah 18-volt battery arriving this May.