Chris   February 02, 2011  
0
0
I usually don't have much coverage on concrete tools because I don't use them much in my line of work, and know very little about them. But for those of you in the concrete industry, or those just interested in tools news, you probably want to check out the official Makita World of Concrete press release that covers a few of their latest demolition and dust collection creations. La Mirada, CA Makita joined nearly 50,000 concrete contractors and dealers under brilliant sunny skies in Las Vegas for four days of hammering, surfacing and drilling...
Chris   January 19, 2011  
0
0
We pretty much had our news on the Delta sale spot on, but for those looking for more information on the sale, I have attached the latest press release. DELTA® Woodworking Machinery Has A New Home – In Anderson, South Carolina (Anderson, SC, January 18, 2011) – Chang Type Industrial Co. Ltd., a Taiwan-based manufacturing company, has agreed to purchase the Delta brand of woodworking equipment and machinery from Stanley Black & Decker. The deal is expected to close on February 4, 2011. The new, independent company, Delta Power Equipment Corporation, will be...
Chris   January 09, 2011  
0
0
Popular Woodworking broke some pretty interesting news on Friday, that I am sure has a lot of people wondering what is going on. It turns out that Stanley Black & Decker will be selling the Delta brand to a Taiwanese company called TOTY and it will be renamed Delta Power Equipment. The New company will be run by someone familiar to the industry, Bryan Whiffen, who was Sr. VP for product development at TTI. TTI as we know, is the owner of Milwaukee Power tool and Ryobi. We shouldn't see much of a change in production, because...
Chris   December 14, 2010  
2
0
If you didn't get your fill watching pumpkins flying through the air over the Thanksgiving weekend, Bosch is just in time with their second Bosch Beatdown Crew video that might satisfy your need for potential destruction. In their first video, Bosch put bat to radio in the stands of Wrigley Field to show us that their Power Box 360 radio can handle a beating. In this second video they go a little more extreme by launching one of their radios over 150 feet using some good old medieval weaponry. This test is a little harder then their typical drop...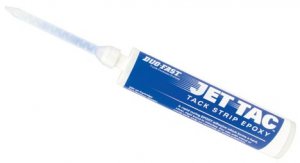 Chris   December 13, 2010  
0
0
VERNON HILLS, IL (October 2010) – Duo-Fast® Floor Fastening Systems (www.duo-fast.com), a leader in carpet and flooring installation tools for more than 40 years, is introducing Jet-Tac™ Tack Strip Epoxy, a quick-set epoxy that is ideal for tack strip installation on concrete or wood. "We've done our homework and listened to what carpet installers are looking for in fastening tack strip to concrete," said Rita Bockrath, Marketing Manager for Duo-Fast Floor Fastening Systems. "Jet-Tac™ has a number of features never before seen in this industry that are sure to save carpet installers time and...
Chris   October 14, 2010  
0
0
It looks like Bosch is going to be bringing some competition to the world of portable optical scopes. Bosch and Perceptron announced a partnership that will make all of this possible. According to the press release, Perecptron is a global leader in inspection solutions and will be brings a lot of know how to the table. Bosch is obviously a leader in the contractor tool industry and has a solid cordless line that they will be able to expand upon. The press release specifically points to the Bosch 12V line, so we can probably...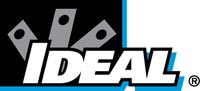 Chris   August 23, 2010  
0
0
IDEAL Acquires Premier Tool Manufacturer SK Hand Tools -- IDEAL expands its commitment to "Made In America" mission by keeping manufacturing of iconic tool brand in the United States -- 08.23.2010 – SYCAMORE, IL -- IDEAL INDUSTRIES, INC. announced today that it has entered into a definitive agreement to purchase certain assets of SK Hand Tools Corporation, one of America's leading manufacturers of tools for the professional mechanic. Doug Spitler, Vice President and General Manager of IDEAL's Retail and Industrial Divisions, has been named to run the new company which...
These last few years have been all about the oscillating multi-tool. You talk to just about anyone, and they either own an oscillation tool or they want to own one. Bosch knows how popular they have become and especially love how popular their own Multi-X has become. One problem facing the Multi-X is the rather small list of accessories. Sure they have most of the basics covered, but people love to have options. Bosch has announced a whole new lineup of accessories that pretty much cover everything that we know to be possible with a...
Chris   January 16, 2010  
0
0
Makita's 10" 4-rail saw has been out for a while now, and receives lots of praise around the internet so it comes at no surprise that Makita has moved up to next logical step. The new LS1216L is built off of the same design as the 10" model, so many of the features are the same. The biggest difference is of coarse the added cutting capacity the 12" version offers. The 4-rail design offers a more compact footprint without the loss of any cutting capacity; this allows the saw to cut 15"...
Chris   October 21, 2009  
0
0
As part of Makita's plan to rid the world of power cords, they have added two more cordless tools to their lineup. You might not have expected cordless vacs from Makita, but it is something they have offered in the past and something most of us can use. Their new cordless vacs come in two models, the first (Model BCL180ZW) uses the Makita 18 volt LXT batteries, and the second (CL100DZ) uses their 10.8 volt batteries. They are both about 18 inches in length total, and can be used for both floor...