Chris   October 07, 2016  
1
1
I seem to be always in the process of growing either hydroponic lettuce using the Kratky Method I wrote about in a previous article, or I am growing tomatoes. Since the Kratky method allows us to grow in just about any lidded container that can hold water, there is a constant need for me to calculate how much nutrient-solution (fertilizer water) I need to mix up for the various container sizes I use. So to simplify the process, I made up a hydroponic nutrient solution calculator for lettuce and tomatoes using Masterblend 4-18-38 fertilizer, Calcium Nitrate, and Magnesium Sulfate....
When it comes to cordless drills, how much torque do you really need? As we have come to expect from cordless tool manufacturers, with each new flagship drill model that comes out, we want a tool with more torque than what the previous model had. My question is, do we really need more torque or are we just after bragging rights for the highest number.
Chris   September 16, 2014  
0
5
I wanted to do an update on my Kratky Method inspired Hydro Buckets by addressing some comments and by sharing what I learned along the way. Most importantly I wanted to share my final results on both my hydro bucket Bell Peppers and Tomatoes.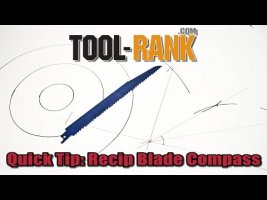 Have you ever found the need to draw a perfect circle but you don't have a compass (drafting) or anything round to trace? Well, if you have a reciprocating saw blade laying around, you can use it to make near perfect circles in a wide range of sizes.
A few weeks ago I posted on Facebook about my super simple method for growing hydroponic tomatoes with no electricity; and though this is not tool related, enough people seemed interested about it that I figured I would write up a full article explaining my Kratky hydroponics setup.
The Pickup truck is perhaps as common on the job site as the tape measure, but I'd guess that only a few tape measures have rolled out as many inches as my F150 has rolled out miles. The last time I sat in the crew cab of my Ford peering into the dash, the odometer read 353,217.4. Now, among the trucks on any job site, that would have to be rare.
As a finish carpenter, I have an apron pocket assigned for a small combination square. (In addition to whatever else finds its way in that pocket) But I notice that after tightening the ruler in the base over and over again, inevitably the day comes when the ruler no longer tightens in the base and it's time for a new combo square. So it was that as I was digging around in my tool box, I found a couple of loose steel rulers. Now I'm not one to throw something out if it has a purpose, but what can...
At a time when everything is digital and people are moving away from analog as fast as they can, Pro Tool Reviews is doing the complete opposite. Pro Tool Reviews, just like a lot of the new-media, started out on the internet, but now they are coming out with an actual printed magazine.
July is the perfect month to talk about tools that are made in the USA. I had started a list about tools made in the USA in the TR forums but since I closed them down I thought I would bring the topic up again. I also tag all of the USA made tools I mention in articles with a Made in the USA tag and you can find that link in the sidebar to the right.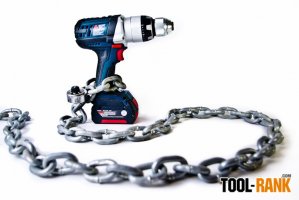 All to often I see news reports about tools that are stolen from a jobsite. These tools are required for a person in construction to do his or her job, and a loss of tools can be very damaging. Below I have put together a list of tips – some obvious, some not – on how you can prevent tool theft and how you can recover stolen tools.