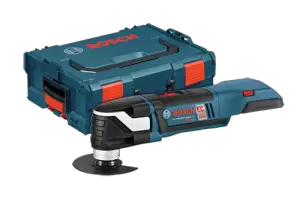 We first saw the Bosch 18V Multi-X pop up on the German website back in March, and then Bosch confirmed that it would be coming to the US when it made an appearance on their US Facebook page in May. We have been anticipating the 18V Multi-X for a while now, and finally Bosch has given us a release date and a price to go with it.
sym•po•si•um [sim-poh-zee-uh m] n. a dynamic conference organized for the discussion of the latest innovative Milwaukee tools Before highlighting a sample of the many great tools revealed in this event held last week, it was helpful for me to first check my dictionary for the proper usage of the word; and though Webster might not have defined it exactly this way, having first-look at Milwaukee's latest innovative tools indeed made the Milwaukee tool new product symposium a dynamic conference. With expert product managers showcasing tools like the latest M18 FUEL cordless line; a M18 cordless LED...
Freud has announced that they have come out with a new line of saw blades that they have specifically designed for use on Festool track saws. The new series is also the first and only anti-vibration designed saw blade for a Festool saw.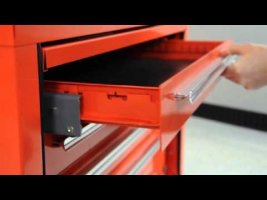 Proto just came out with a new tool chest that allows professionals to organize and store their tools on the jobsite. Their 34-inch Service Road Box might look like your typical garage tool chest at first glance, but unlike your average tool chest, it is strong enough to handle serious jobsite abuse.
If you need to drill or screw right up against something, sometimes a right angle attachment is the only way to do it. But if you are using your impact driver and a long screw, you need something that can hold up to all that torque. DeWALT's Impact Ready Right Angle Attachment might be your answer.
The really bad thing about oscillating tool blades is that they can't really cut into any hard metal and last for more than a few seconds. We have all been spoiled with the amazing powers of carbide and anything less seems like we are using a butter knife. So Bosch is giving us what we need in their OSC114C, a carbide tooth oscillating multi-tool blade.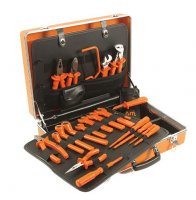 CH Hanson has announced that they are teaming up with ITL (Insulated Tools Limited) of Great Britain, to bring a full line of their 1,000-volt rated fully insulated hand tools to North America. The range of professional tools will include: screwdrivers, wrenches, pliers, cutters, nippers, sockets and more.
The Rolabrader is a new tool prototype that appears to offer the versatility of an angle grinder with the ability to follow the grain like a belt sander. But do you have any more room left in your toolbox for yet another awesome looking tool?
Ideally you would want to have a separate socket for every size of nut or bolt, but with so many sizes, sometimes this is just not possible. The Go-2 Socket is a new product that is adjustable to fit a wide range of nuts and bolts and aims to be your one-stop solution.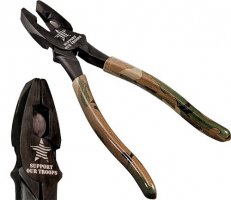 Klein has announced that in addition to donating $25,000 in 2013 to Operation Homefront, an organization that helps our Military and their families, they are also coming out with a new limited edition Camouflaged 2000 Series High-Leverage Side-Cutting Pliers.