Archived Deals
$100 Lowe's Gift Card for only $90 - Fast Email delivery
$100 Lowe's Gift Card for only $90 - Fast Email delivery
https://www.tool-rank.com/media/listing/photos/thumbnail/300x300s/51/1a/19/s-l1600-5-1489534384.png
Chris   March 14, 2017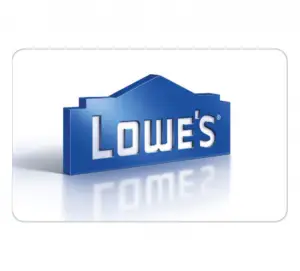 It is pretty hard to get discount coupons for Lowe's these days, but a few times a year you can get Lowe's gift cards on sale with 10% off or more. Today's deal comes from PayPal through eBay.
The deal is for a $100 value Lowe's gift card for a cost of only $90, which is a savings of 10%. The gift card will be sent via "Fast Email" which means you don't even have to wait for the snail mail.
If you see yourself heading over to Lowe's for some spring home and gardening shopping, this deal is right for you
User comments
There are no user comments for this listing.